July 10, 2006 | 10:54AM a SGT

***Classes From eBay Live! Now Available Online***
Date: July 05, 2006 Time: 04:40PM PST/PT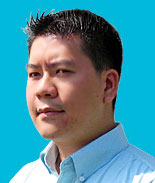 Kevin Lau
If you weren't able to make it to eBay Live! in Las Vegas this year, you can still attend some of the most popular classes. Through eBay University, video recordings of several of the courses from eBay Live! are now available to watch online for free. (Each video also contains closed captions).
Six courses are currently available, including:
How to Sell on eBay Express
eBay Stores 101
Organic Search: Fundamentals and Optimization
Shipping Tools on eBay and PayPal
Building Your Own Customized Web Store with ProStores
Go Global: Advanced Strategies For Selling Worldwide
Six more will be added in the coming weeks, including:
How to Effectively Market Your eBay Store
Pay-Per-Click Success
9 "Quick Start" Basic Keys to eBay Selling Success
Legal and Tax Aspects of your Business on eBay
Product Sourcing: How to find the products your buyers want
Basic Digital Photography to Make You an eBay PowerSeller
To watch any of these videos, please visit our eBay University Video Presentation page.
Sincerely,
Kev
eBay Southeast Asia Product Management