July 06, 2006 | 10:26AM a SGT

**A message from Kevin Lau – Introducing Turbo Lister!**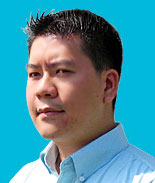 Kevin Lau
Hi… I'm Kevin Lau with the eBay Southeast Asia Product Management team and I'm excited to announce that Turbo Lister is here!
Turbo Lister is a free listing tool that helps make listing items in bulk on eBay faster and easier.
I encourage you to download Turbo Lister and check out its enhanced features:
Built-in Editor:
Many sellers find that adding a creative, human touch to their descriptions boosts bids and sales. With the easy to use HTML WYSIWYG ('What You See Is What You Get') design editor in eBay Turbo Lister, you can format the text in your description with a few clicks of your mouse.
HTML Templates:
Choose from a variety of pre-designed templates and layouts to help you improve the look of your listings. Help attract more browsers by creating a dynamic, eye-catching listing. Or if you prefer, customise your own listings by writing your own HTML! Designer with Turbo Lister is FREE.
Preview Listings:
See what your listing will look like before it goes live, without using an Internet connection. Send all your listings live to eBay at once. This cuts the time you spend on the Internet to list on eBay down to minutes!
One-Page Edit Panel:
Turbo Lister saves your listing information so that you can use it as a template to create hundreds, even thousands of new listings - all from one page.
Schedule Listings:
Ability to schedule all of your listings to start automatically at a future time
For more information, visit the Turbo Lister information page. Those of you who have tried out Lister Classic can now upgrade to Turbo Lister!
Sincerely,
Kev
eBay Southeast Asia Product Management