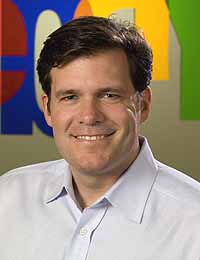 Rob Chesney
Hi, everyone!
With over 90% of Motors members now using the new eBay Motors,  we have decided that it's time to fully transition to the new site experience. Starting today, you'll see messages on the original eBay Motors home and search pages announcing that they will be retired on April 13th. 
We're thankful for all the feedback and great ideas we've received to make the new eBay Motors even better.  Some of the more notable changes include:
A faster site overall
Tabs that make it easy to find what you're looking for, including Local Classified listings
Simplified, easier-to-use search pages
A better way to search cars and parts by individual years or year ranges
We've brought back the options to Search by Title & Description and Related Searches
The improvements don't stop there – we will continue to make the new eBay Motors better, faster, and easier to use, with more innovative ways to search for cars and parts. So please keep sending in your thoughts and suggestions on the eBay Motors forum.
For those of you who haven't yet checked out the new eBay Motors, use the "Try it now" link at the top of the original Motors pages to take it for a test drive. 
On behalf of the entire eBay Motors team, we thank you for your feedback and support. 
Sincerely,
Rob Chesney
Vice President, eBay Motors