September 04, 2007 | 12:44PM PST/PT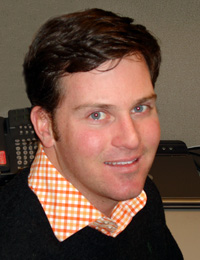 Brian Madigan

Hi everyone...Back in June, we announced that we would be making some changes to the benefits included with Featured and Anchor Store subscriptions (Read our original announcement.) These are eBay Stores' premier subscription levels, and we're looking to give you even more bang for your buck. I'm pleased to announce that these upgraded benefits took effect on September 1st.

Here's a reminder of the changes:
Featured Stores renamed to Premium. We're changing the name of the Featured tier to "Premium." It's a minor cosmetic change, but we feel it more accurately reflects the benefits, namely the advanced business tools, this tier offers.

Free Marketplace Research. Both Premium and Anchor Store subscribers will receive eBay Marketplace Research free with their subscriptions.

Increased Email Marketing allotment. Both Premium and Anchor Stores will receive a larger Email Marketing allotment. Premium subscribers will be able to send 7,500 emails per month, and Anchor subscribers will be able to send 10,000 per month.

Dedicated 24/7 phone customer support for Premium Stores. Premium subscribers will now have access to customer support by phone 24 hours a day, seven days a week!

40% Off the Anchor Store price. We're cutting the Anchor Store subscription fee to $299.95 a month. Thatís a savings of 40%!
To learn more, visit our subscription guide. On behalf of our whole team, thanks for having an eBay Store!
Sincerely,
Brian Madigan
eBay Stores