August 13, 2007 | 10:51AM PST/PT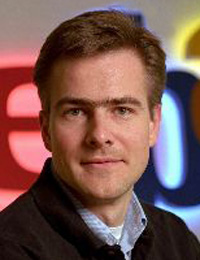 Philipp Justus
Hello everyone...We've been sharing our plans with you to reignite the core marketplace and improve the buying experience. Some may wonder what this means, but, really, the "buying experience" is a combination of many different aspects of the marketplace. Over the last few months, you've heard from a number of marketplace teams who are working on significant projects like Finding, for instance, to make finding items easier and more exciting for shoppers. We're investing in auctions, as well as other core areas of the site. Across all these efforts, our goal is to thrill and delight both our buyers and our sellers, and to make eBay the best shopping destination, on and off the internet. (Learn more about what's in the works at www.ebay.com/sneakpeek.)
While improving functionality on the site is critical, a big part of the buyer experience is in our sellers' hands. We recently launched Detailed Seller Ratings (DSRs) to give buyers more information about the kind of service they can expect from a seller. DSRs add transparency to the marketplace by giving buyers a sense of how accurately sellers describe their items, what their shipping times are like, whether previous buyers have felt their shipping & handling charges are fair, and how they handle communication during the transaction. The majority of our sellers deliver a great buyer experience, and now it's even easier for them to differentiate themselves from those that do not perform as well.
The vast majority of eBay sellers deliver consistently positive experiences to buyers. However, a very small minority -- just 1% -- of sellers currently cause fully 35% of bad buying experiences. This small minority not only damage their own reputations, but also indirectly damage all of the good sellers who benefit from a strong and vital eBay marketplace. To address this problem, we have begun enforcing our Seller Non-Performance policy in stricter ways than in the past by considering a seller's buyer dissatisfaction rate.
New enforcement of eBay's Seller Non-Performance Policy
There are currently two types of input from buyers which we use to measure a seller's buyer dissatisfaction rate: the percentage of negative and neutral feedback they've received and the percentage of Item Not Received complaints filed against them. Sellers who have demonstrated buyer dissatisfaction rates greater than 5% within a 90-day window are now subject to temporary 14-day restrictions in the form of selling sanctions or reduced listing volume. Sellers with dissatisfaction rates that are 10% or greater are now subject to indefinite restrictions until they improve their buyer dissatisfaction rates to less than 5%. In both cases, sellers are given instructions on how to resolve their open disputes and take other recommended actions to in order to regain their full selling privileges. (Please read Seller Non-Performance policy and our Frequently Asked Questions for more information.)
More about Feedback and DSRs
Some of you have asked why neutral feedback ratings have become a part of measuring buyer dissatisfaction. Through our quantitative research as well as many conversations with community members, we have found that neutral feedback is most often an expression of deep buyer dissatisfaction. Therefore, leaving it out of the calculation would mask a significant part of the issue. Ultimately, only positive feedback is an indication of satisfied customers.
Detailed Seller Ratings are not used in our buyer dissatisfaction calculations currently, however, we expect them to become an additional input in our calculations in the future. We will keep you updated on adding DSRs as part of our calculations, and how they will impact a dissatisfaction rate.
Helping sellers improve their satisfaction rates and become successful is goal #1
Please know that our goal in restricting or sanctioning sellers is always to drive them to resolve their business challenges, improve their satisfaction rates, and remain in the marketplace as successful sellers. Our communication to impacted sellers spells out specific actions they should take to improve their rates, such as settling any open buyer dispute issues, refunding buyers when appropriate, asking for mutual feedback withdrawal when disputes have been resolved, etc.
Please remember that this new enforcement impacts the bottom 1% of current sellers, who cause 35% of the negative buying experiences on the site. The vast majority our sellers provide great buyer experiences by following these and other best practices:

They accurately represent the condition, size, and quality of the item directly in the listing.
They accept payment for an item at the end of a successful sale.
After payment is received, they promptly ship the item with proper packaging.
They proactively and professionally communicate with the buyer throughout the transaction. (Please read our Seller Tips for more information.)
We've talked to a lot of sellers and other members about this effort, and it's clear that many members understand the need for this enforcement and are supportive of these efforts. The whole marketplace, and especially the 99% of our good sellers, will benefit by cracking down on bad buyer experiences in this way.
It's also clear we need to do a better job communicating with sellers on these issues, and helping them understand what to do to avoid problems, or resolve them after they've occurred. My hope is through better education and communication, those sellers who are impacted can change their practices quickly and as painlessly as possible for their continued success and the good of the whole marketplace.
Sincerely,

Philipp Justus
Senior Vice President, Auctions