July 03, 2007 | 02:55PM PST/PT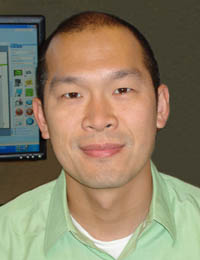 Jeff Loui

Hi everyone, I'm Jeff Loui. My team and I have been working with our friends at Yahoo! to create a new version of the eBay Toolbar that combines the best features from both sites. I'm pleased to announce that the new eBay Toolbar Featuring Yahoo! is now available.

eBay Toolbar Featuring Yahoo! offers you:
Improved Search -- Use our new Toolbar to search items on eBay and Half.com, or do a quick Yahoo! search to find matches across the entire web. An advanced web search will help you find local businesses from Yahoo! Local, as well as content from Yahoo! Video, Yahoo! Answers and more.

One-click access to your favorite destinations -- Jump directly to popular features such as Yahoo! Mail, Yahoo.com and My Yahoo! As before, Toolbar also provides buttons that make eBay.com and My eBay just a click away. Customize your toolbar to add and remove the buttons of your choice.

Account Guard, eBay alerts, and more -- The new eBay Toolbar featuring Yahoo! offers many of the great features of the old Toolbar. Account Guard helps protect you from spoof websites. Desktop alerts let you know when there's been activity on items you're watching, bidding on, or selling. Plus, the new toolbar has a number of bug fixes and updates that address issues from previous releases.
How to Get It
Download the new eBay Toolbar featuring Yahoo! today. Although we hope you'll switch to the new Toolbar, existing Toolbar users can continue to use the old version. We'll continue to update the Account Guard feature to keep it a reliable security tool for you.
More to Come
We've been listening to your feedback and requests, so stay tuned for more Toolbar improvements to come. For example, we're currently working on a version that will work with Firefox, and we'll be back with more updates as we have them.
To learn more about eBay Toolbar Featuring Yahoo!, see our information page.
Sincerely,
Jeff Loui
Buyer Experience